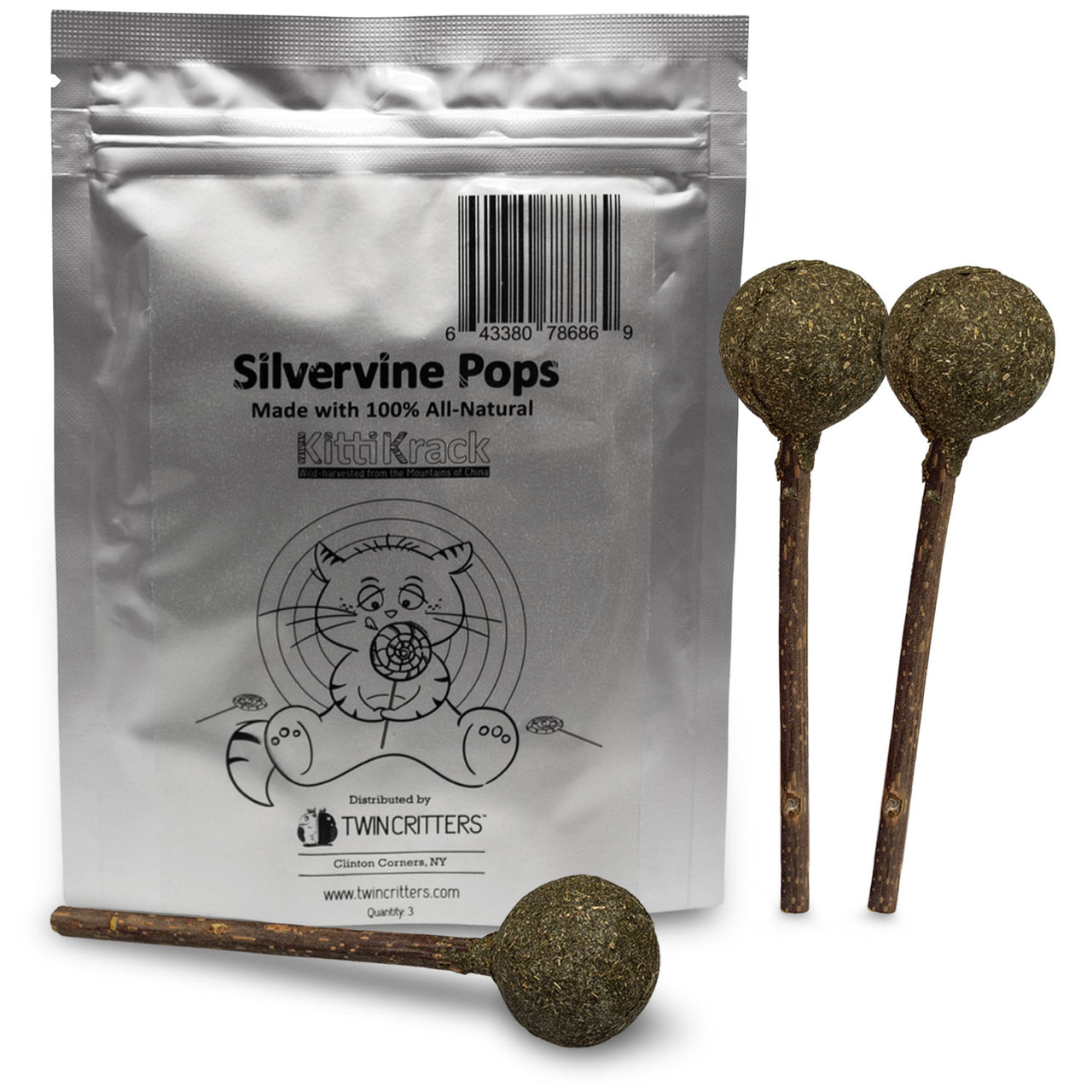 Silvervine Lollipops
$16.88
Organic Silver Vine Lollipops Dental Stick 3-Pack For Cats & Kittens
ADD A BOOST TO YOUR CAT'S DAY: Silvervine Lollipops are derived from 100% natural silvervine and it will quickly become the high point of your cat's day! Use daily and make your kitten or cat happier than ever before!

MORE POWERFUL THAN EVER: Due to the combination of two olfactory attractants (actinidine and dihydroactinidiolide), you can expect a more powerful and intense reaction that will last for longer!

ONLY NATURAL INGREDIENTS: Your cat's health is our top priority which is why we've use organic, pure wild growing silvervine fruit without any additives or preservatives.

LET THE FUN BEGIN: As soon as your cat sniffs their lollipop, you can start expecting behaviors like playing, jumping, rolling, vocalizing, licking and more!

100% RISK-FREE PURCHASE: Try out this feline supplement in the form of lollipops and if you don't like something about it, just get in touch with us within 30 days and we'll make it right.