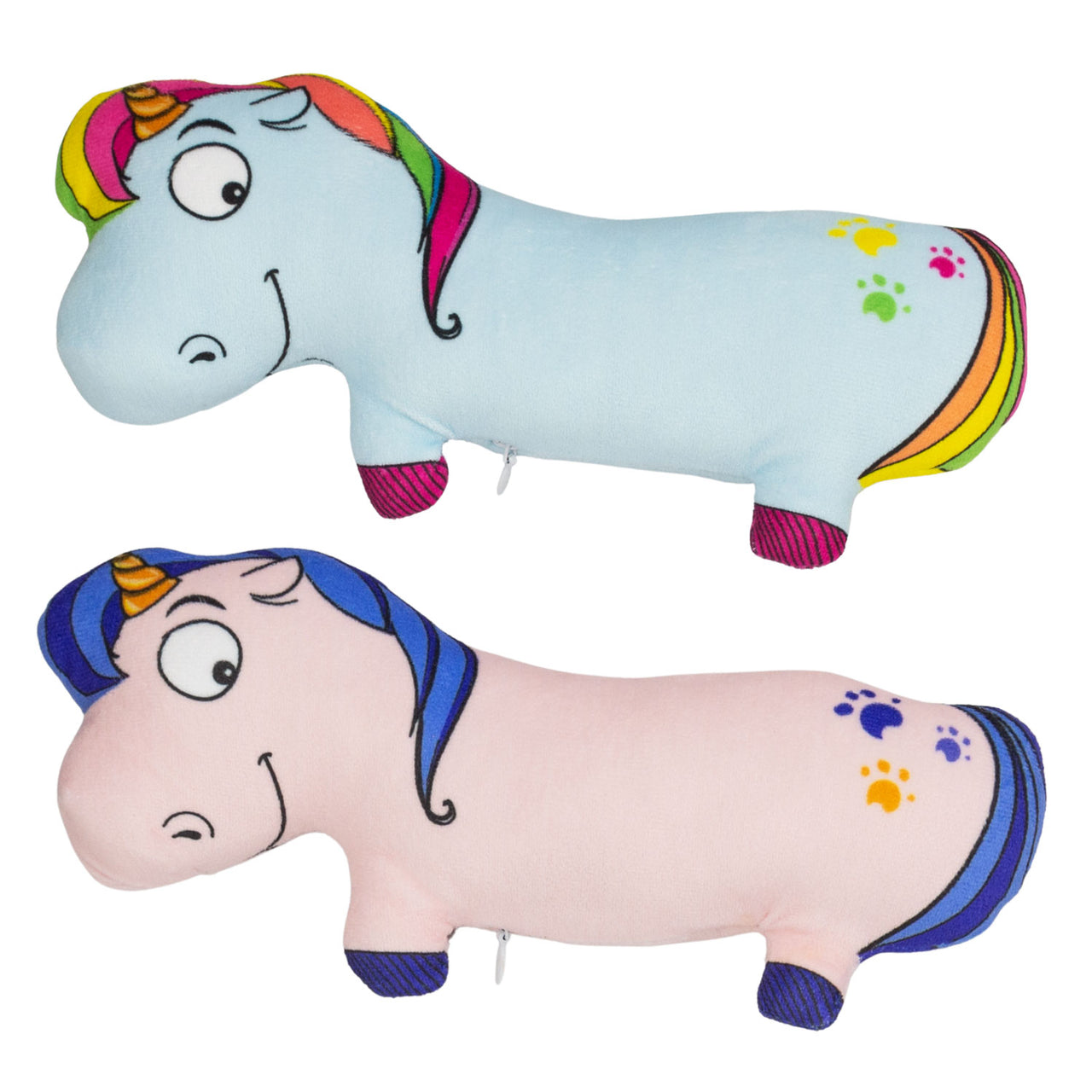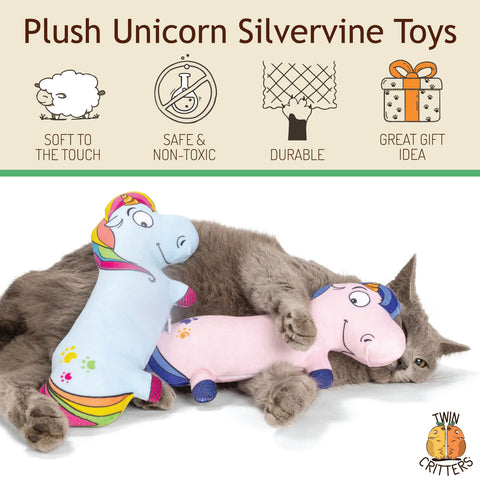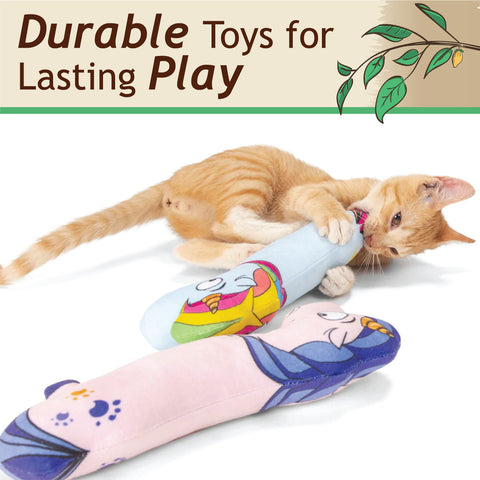 Silvervine Unicorns - Plush Refillable Catnip Toy
$22.88
Organic Silver Vine Plush Catnip Toy For Cats & Kittens
ADD A NATURAL BOOST TO YOUR CAT'S DAY: Combine Silvervine unicorns with our organic KittiKrack derived from 100% natural silvervine and it will quickly become a magical time of your cat's day!

MORE POWERFUL THAN EVER: Due to the combination of two olfactory attractants (actinidine and dihydroactinidiolide), you can expect a more powerful and intense reaction that will last for longer!

ONLY NATURAL INGREDIENTS: Your cat's health is our top priority which is why we've use organic crushed fruit from pure wild growing silvervine fruit without any additives or preservatives.

LET THE FUN BEGIN: As soon as your cat sniffs this refillable plush toy with added fruits, you can start expecting behaviors like playing, jumping, rolling, vocalizing, licking and more!

100% RISK-FREE PURCHASE: Try out this feline supplement (plush unicorn toys) and if you don't like something about it, just get in touch with us within 30 days and we'll make it right.